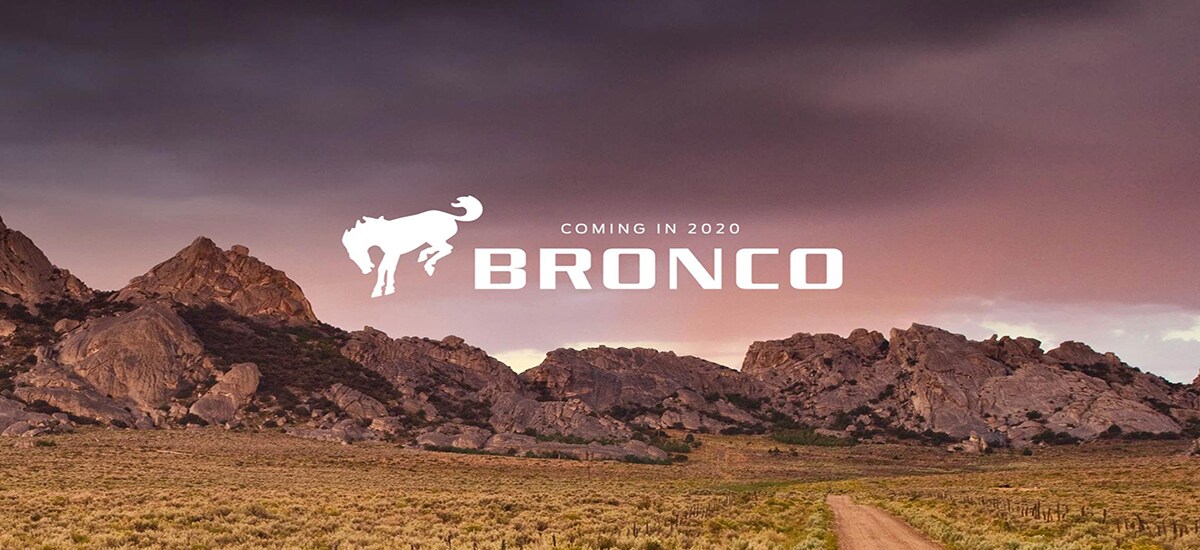 Get Ready for Your Next Adventure with the Upcoming 2021 Ford Bronco
With the upcoming July 13th reveal, the buzz around the returning Ford Bronco is at a high point and for good reason! The legendary SUV hasn't been on the roads since 1996, and it's ready for a return with an all-new interior design and capability. Its iconic exterior design returns, showcasing a rugged lifestyle that isn't afraid to conquer the roads and trails around you. If you're looking to enjoy this new/returning Ford SUV, reserve yours today! When we receive them into our inventory later this year, you will be the first in line to test drive one!
What to Expect with the 2021 Ford Bronco?
Three Trims
Available in three different trim configurations, there is a lot to love about the 2021 Bronco. Branded as America's original sports-utility vehicle, it is designed and engineered for all your adventures. Underneath the hood, you can expect an option between two EcoBoost® turbocharged engines, which pairs well with off-road-rated suspension, all-terrain tires, and adventure-ready tech. Four-wheel drive is available to the lineup to help make your off-road experience enjoyable and more than just manageable.
Iconic Design
The iconic design continues for the 2021 model year, with its boxy style, signature round headlamps, and horizontal cartridge grille. It portrays a timeless and functional design to continue the Ford Bronco's need to hit the trails around you. It furthers the open-air experience with a removable roof and the option for two or four-door models - also removable if that's your style.
Updated Interior
Inside, you'll find an updated interior with the latest Ford tech designed to make your life easier and more convenient. The SYNC® infotainment system keeps you entertained, especially with available smartphone integration and integrated navigation. Available driver assistance features will provide you with the confidence you need to drive through heavy traffic and slick road conditions!
---
Ford Bronco: A Wild History
While the 2021 Bronco makes for one thrilling adventure partner, this isn't its first rodeo. In 1966, this new breed of off-road vehicle stampeded onto the scene and into wild hearts everywhere, setting the mold for the modern SUV.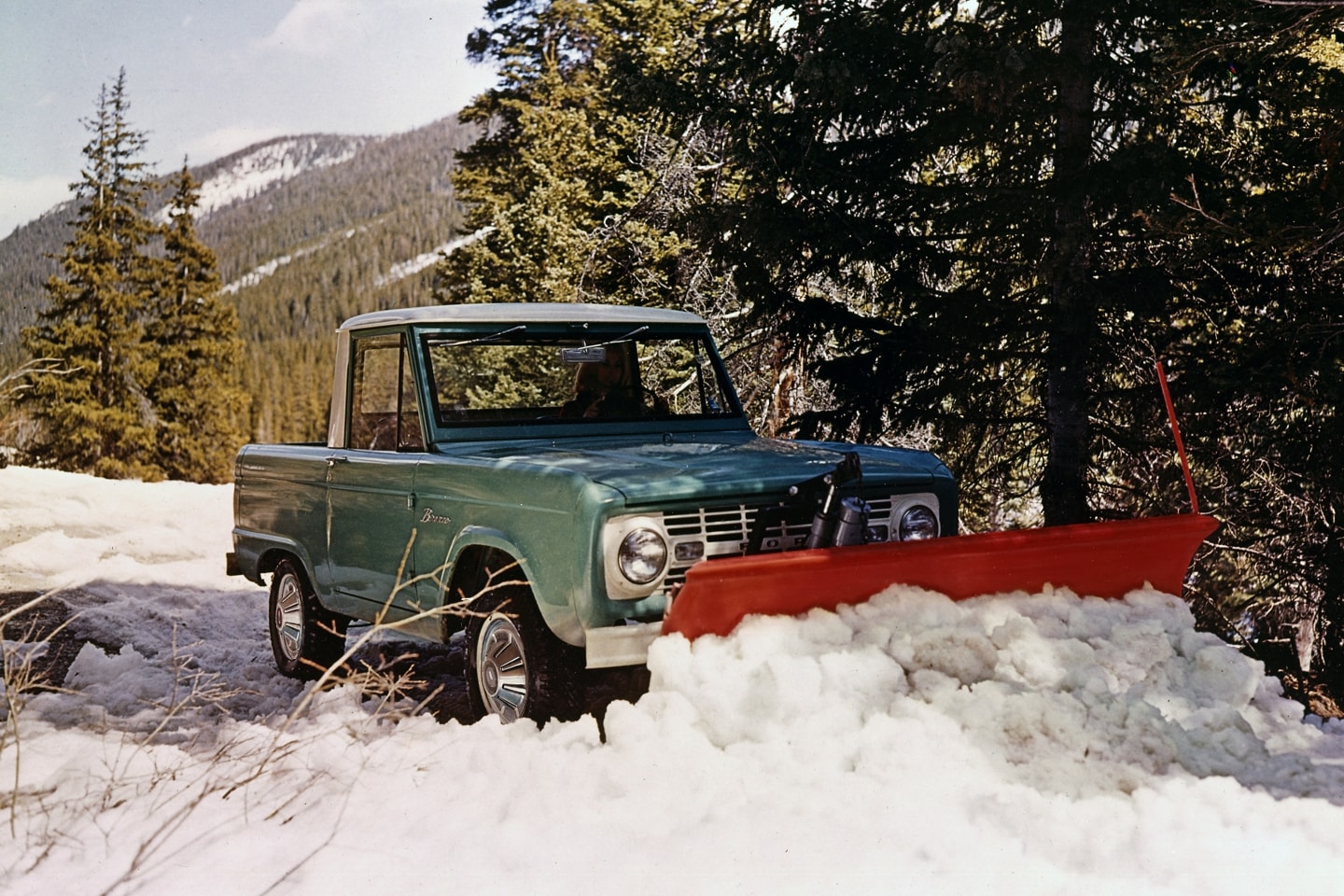 1967 Ford Bronco Pickup
1967 Ford Bronco Pickup in Holly Green with a Wimbledon White roof and snowplow attachment.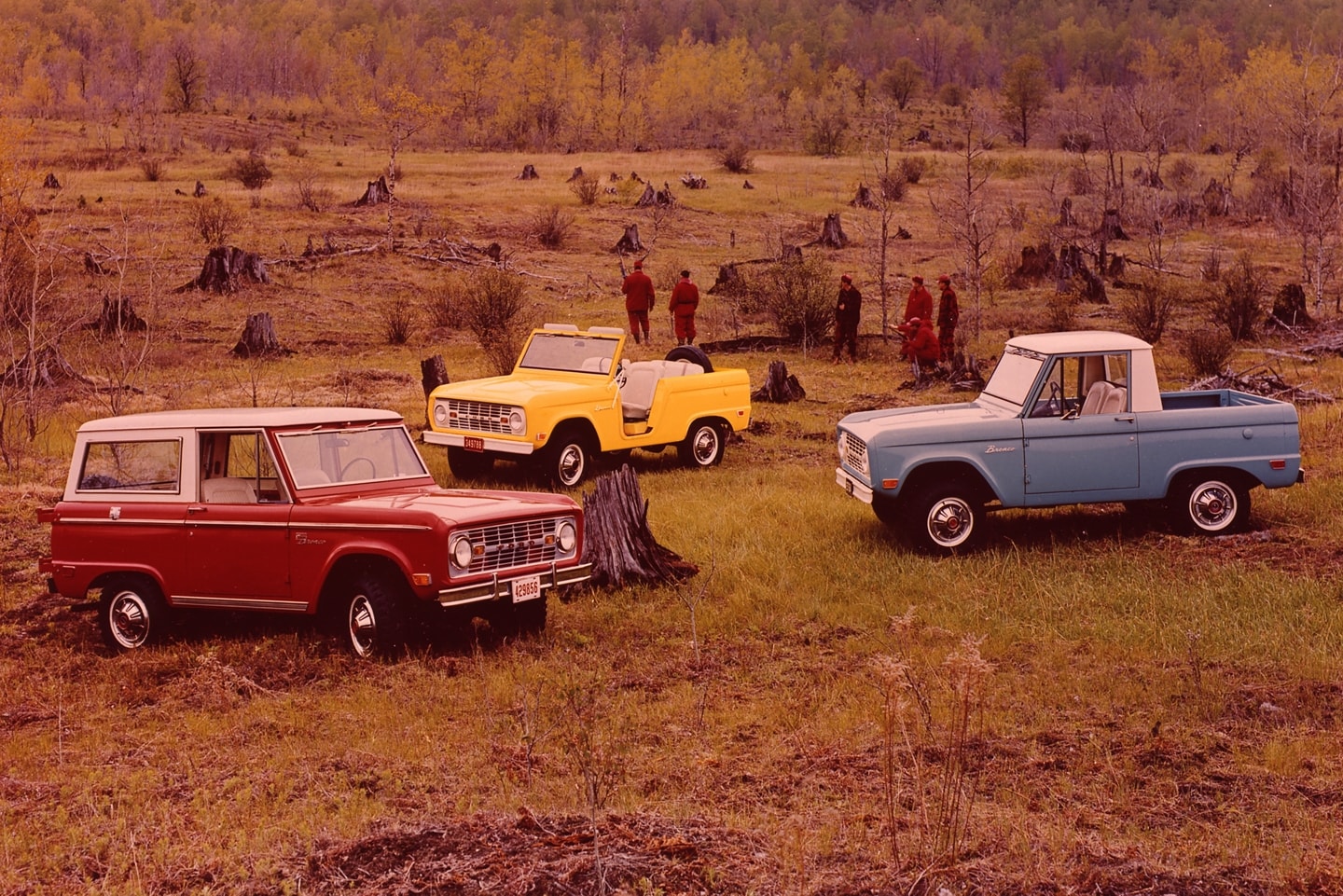 The 1969 Ford Bronco Lineup
1969 Ford Bronco Sport Wagon in Royal Maroon with Wimbledon White roof, 1969 Ford Bronco roadster in Empire Yellow, 1969 Ford Bronco pickup in Skyview Blue with Wimbledon White roof.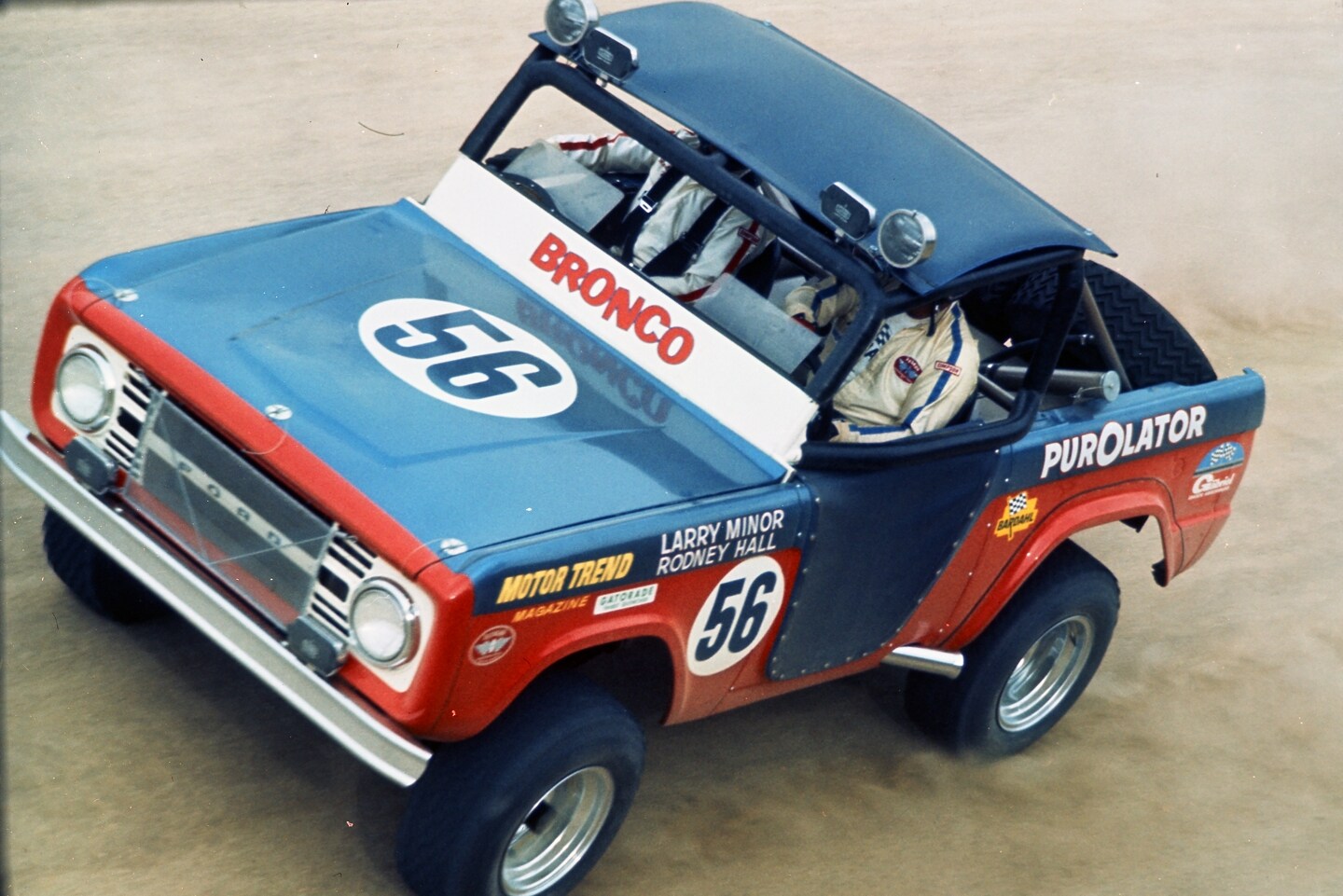 Larry Minor and Rodney Hall's 1969 Racing Ford Bronco
The legendary racing Ford Bronco driven by Larry Minor and Rodney Hall to an overall victory in the 1969 Mexican 1000 race.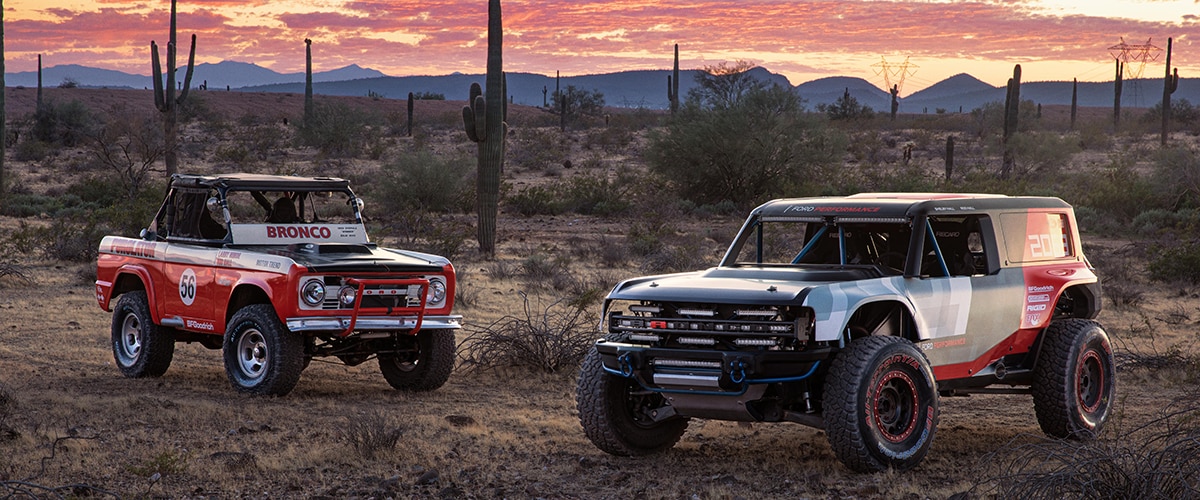 RETURN TO BAJA
Fifty years ago, the Ford Bronco was driven to an overall victory in the grueling 1969 Mexican 1000 - a feat that no other 4x4 has been able to duplicate. To honor their remarkable win, the Ford Bronco will once again return to the desert to test an all-new Bronco R racing prototype in the punishing 2019 Baja 1000.
Eager to jump in and get ready for your next adventure? Stop by Anderson & Koch Ford, Inc. and reserve the 2021 Ford Bronco with our team! We'll make sure you're one of the first to test drive this legendary SUV option!
RESERVE NOW
Hours
Monday

8:00AM - 7:00PM

Tuesday

8:00AM - 7:00PM

Wednesday

8:00AM - 7:00PM

Thursday

8:00AM - 7:00PM

Friday

8:00AM - 6:00PM

Saturday

8:00AM - 4:00PM

Sunday

Closed